Hot Water Cylinders
Aotea Plumbing & Drainage are hot water cylinder breakdown, replacement, upgrade & installation specialists. We work with our clients to find the most suitable residential or commercial hot water solutions to meet their needs & budget installing throughout the South Island.
Working in conjunction with our partner brands South Island Electrical (Master Electricians) & The Heat Pump People, we can offer comprehensive solutions to a wide range of hot water, plumbing, drainage, heat pump & electrical requirements.
Hot Water Cylinder Options
Aotea Plumbing & Drainage provide extensive hot water cylinder options from electric & gas to heat pump hot water solutions, including whole home heating solutions incorporating hot water.
Daikin Altherma
Daikin Altherma Hydronic Heating Systems are highly flexible, energy efficient home heating systems. At the heart of the system lies an innovative air to water heat pump that provides hydronic heating and cooling all year round. Unlike traditional hot water heaters, the hot water does not stay in the storage tank, it is heated instantly as it passes through the tank.
There are several different options available to provide heating in your home and Altherma is compatible with all of them. The selected system can simply be connected to the Altherma unit. The below can be connected to your system:
Underfloor heating: possibly the best solution for new installations, maximum comfort and efficiency due to radiated heat and is unobtrusive.
Fan coils: able to heat and cool, cased or concealed units, individual control & easy installation.
Radiators: traditional heating solution, low capital cost & easy installation.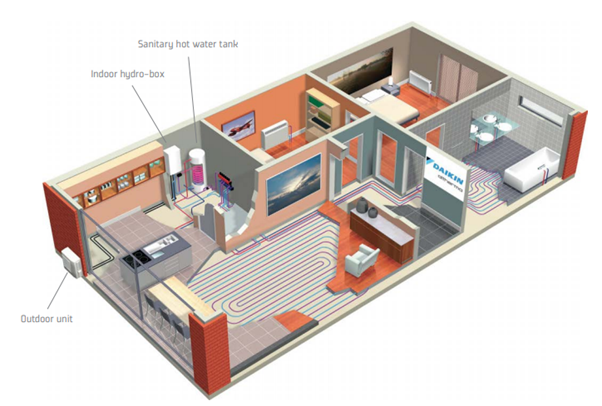 Mitsubishi Electric EcoDan
Ecodan is an advanced heat pump system that cleverly combines the hot water heating supply for a home with energy efficient whole home central heating; all through the same system.
With proven Mitsubishi Electric Technology, Ecodan is designed for New Zealand conditions; maintaining high performance during the winter months when heating is in high demand. Whether you need central whole home heating, hot water or both, Ecodan Hydrobox & Cylinder Systems can provide the perfect solution.
Electric Hot Water Cylinders
An electric hot water cylinder is a reliable, safe & affordable choice of home water heating.
If you're looking for low pressure or mains pressure hot water cylinders, we have electric hot water cylinder options suitable for your home. Whether you require a compact electric hot water heater to fit into a small space, a low-pressure electric water heater or an energy efficient electric hot water heater for outdoor installation, we have available solutions.
Outdoor Hot Water Cylinders
If you are looking to buy an outdoor hot water cylinder, we can help you. Many electric hot water cylinders are suitable for both indoor & outdoor installation.
If you are wanting to free up space inside your home for a large laundry, kitchen or extra storage cupboard, a hot water cylinder that can be installed outside your home might be the solution for you.
Hot Water Cylinder Breakdown, Repair & Maintenance
If your hot water cylinder is faulty or has stopped working you may need a repair, or if you are looking to increase your hot water capacity it may be time for a replacement cylinder.
If you are experiencing any of the issues below, contact the team today, we have a 24-hour, 7 day a week service to get hot water back to your home or business as soon as possible
No hot water
Low pressure
Damage to your cylinder
Leaking cylinder
Low temperature
Constantly running discharge valves
Knocking noises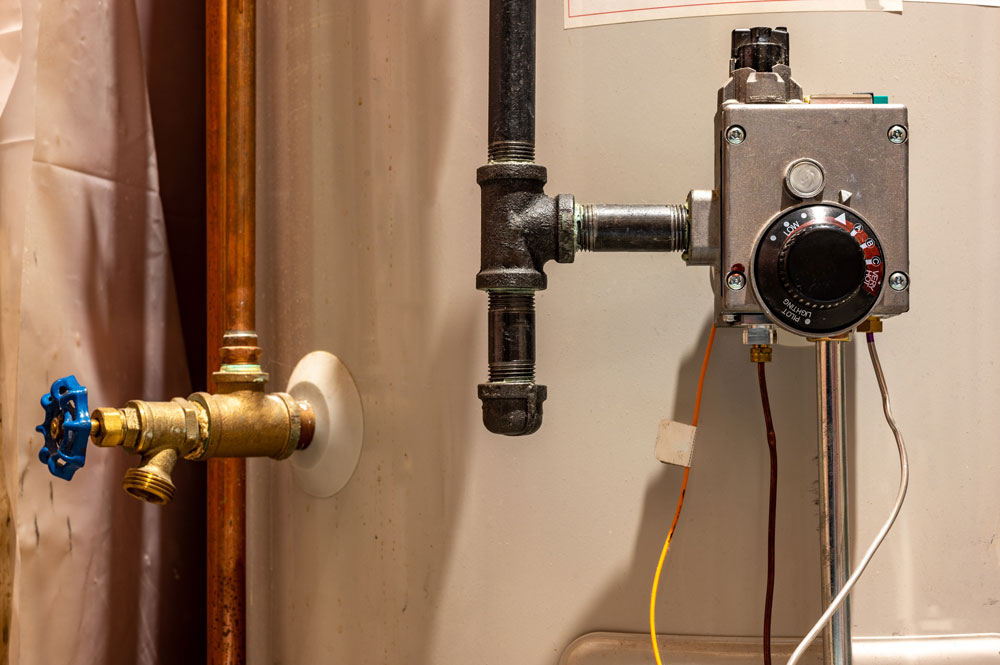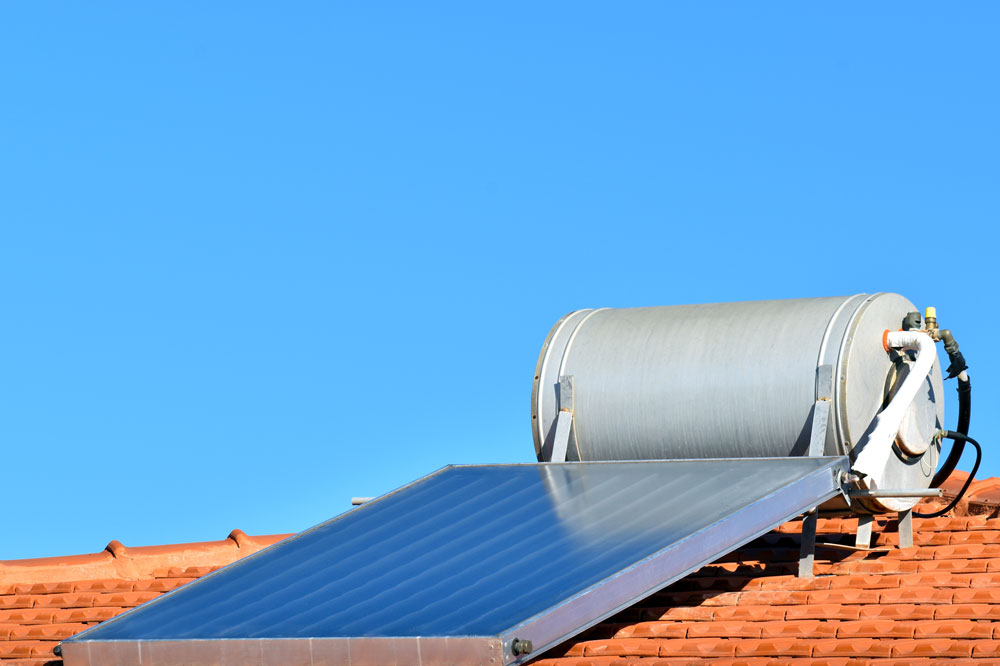 Hot Water Cylinder Upgrades
Do you have a leaky, low pressure water cylinder? Are you wanting to upgrade to a mains pressure hot water system? Or perhaps you are looking to increase your hot water capacity or change to a more environmentally friendly & energy efficient heat pump hot water solution. We can guide you through all the available upgrade options to select the best fit for your lifestyle or business.
Chlorinated Water & Water Cylinders
Chlorinated water not only leaves a nasty taste in your mouth, but it is also corrosive on copper, brass, copper, galvanized iron, stainless steel pipes & fittings making them prone to leak. It can even wear away the protective alloy coating on heating elements causing them to fail.
"Chlorine is likely to be to blame for the failure of some hot water cylinders in Christchurch, according to a report issued by a University of Canterbury scientist. The analysis was performed by Professor Milo Kral on four hot water cylinders, from three different brands, that had suffered corrosion 'pitting'." For more information, click here to read Newshub's report on hot water cylinder failures in Christchurch.
If you live in an area that has chlorinated water, such as Christchurch, it is advisable to check regularly for any signs of damage before leaks occur. Signs of possible corrosion include white build up (calcification) around fittings or blue-green stains in baths or sinks.
Left unresolved corrosion can lead to major leaks, structural damage & possibly even health issues caused by damaged pipes & fittings contaminating your drinking water.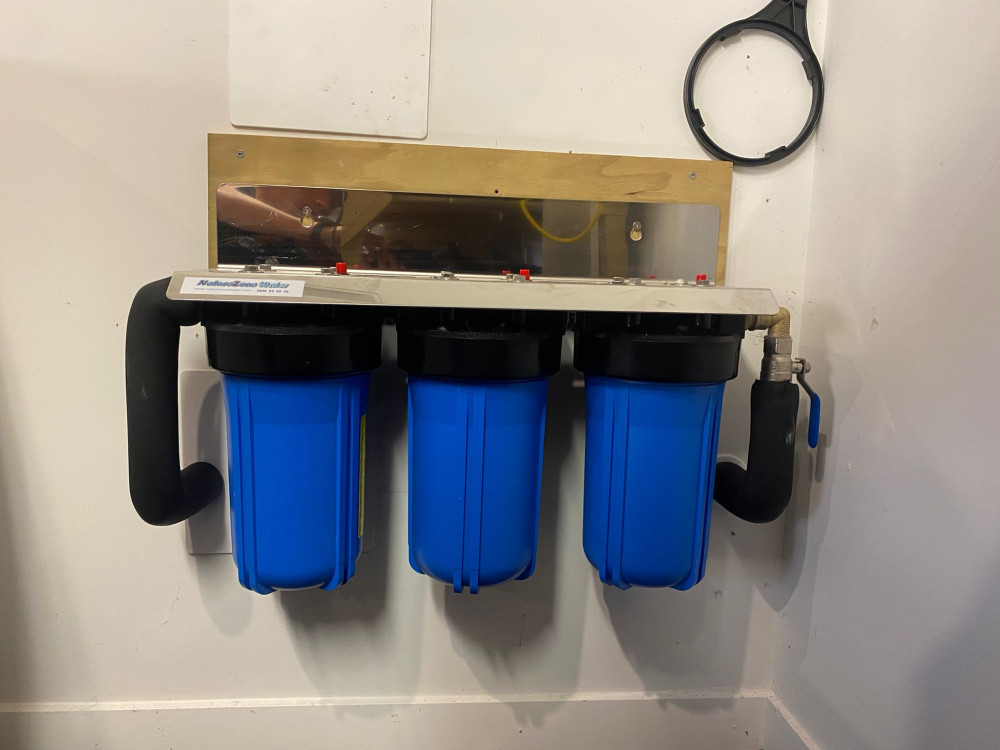 Other Services