CCTV Drain Inspections
If you are experiencing on going blockages with your sewer or stormwater drain, you may have broken pipes or tree root intrusion. If this is happening to you we recommend a video inspection, which will locate exactly what is causing the problem and where the issue is. CCTV drain inspections locate hidden drain issues that can not be identified from the surface.
Aotea Plumbing and Drainage can also provide drain inspections and written reports assessing the condition of pipework prior to purchasing a new property or undertaking building alterations, for insurance purposes or to review possible earthquake damage.
Tree Roots Blocking Your Drains? How To Spot It & What To Do About It
With spring comes the growth of trees and fauna that block drains. If you have earthenware pipes where tree root intrusion has been an issue in the past, this can be a time where you may suffer from a blocked drain.
Many things can damage your plumbing system, from food that gets torn up by your waste disposal unit and gets stuck in your drain to flushable wipes that might clog your toilet, but one major threat to your plumbing is hard to spot – tree roots.
What Is Tree Root Intrusion?
Tree root intrusion occurs when tree roots penetrate plumbing pipes. Tree roots seek water, heat and nutrients and naturally grow towards the moisture coming from your underground pipes.
As the roots grow, they put pressure on the pipes, finally cracking and growing into them.
Sign Of Roots in Pipework
Gurgling or slow drains: If you experience slow draining toilets, sinks or bathtubs, it may mean there is a clog somewhere in the drainpipe. That clog could be a tree root or other obstruction
Frequent, clogs in tubs, toilets, or sinks or the need to constantly plunge your toilet
Additional "green" areas on your property: If tree roots have successfully invaded your pipe network, they will get more nourishment than the rest of the vegetation on your property. This could result in a greener area than its surroundings
Root Intrusion in Sewer Lines – Health Risk
It is particularly important to watch out for nasty smells and moisture patches around your garden as this can indicate that your sewer line has been penetrated. Sewer backups may not only result in nasty damage to your plumbing system and property, but can cause serious health problems, too.
Contact us as soon as possible if you believe there is a possibility that roots have damaged your pipework.
How To Stop Tree Root Intrusion?
Tree root intrusion is very difficult to prevent as you are often unaware you have a potential issue until you have a problem to resolve. They also affect many kinds of pipes, earthenware pipes being the worst with steel and PVC pipes being the least likely to allow roots to enter.
Cutting down old trees and keeping any new planting away from plumbing is the sure-fire way of preventing root penetration, however that isn't always a desired or possible solution. Root barriers may be an option for your property.
How To Spot Tree Root Intrusion? - CCTV Drain Assessment
The most cost effective and simplest way to determine whether you have tree root intrusion (or correctly diagnose other drain or sewer issues) is to have a CCTV drain assessment.
A CCTV drain assessment is an inspection of your drainage system using specially designed CCTV cameras. CCTV drain assessments allow for identification of existing and potential problems arising from your drains that are not visible above ground, allowing for intervention before irreversible damage occurs. Cameras are inserted into the pipe and are navigated the entire length of your pipe, even around corners. This provides a picture of the cause of any problem as well as pinpointing the precise location.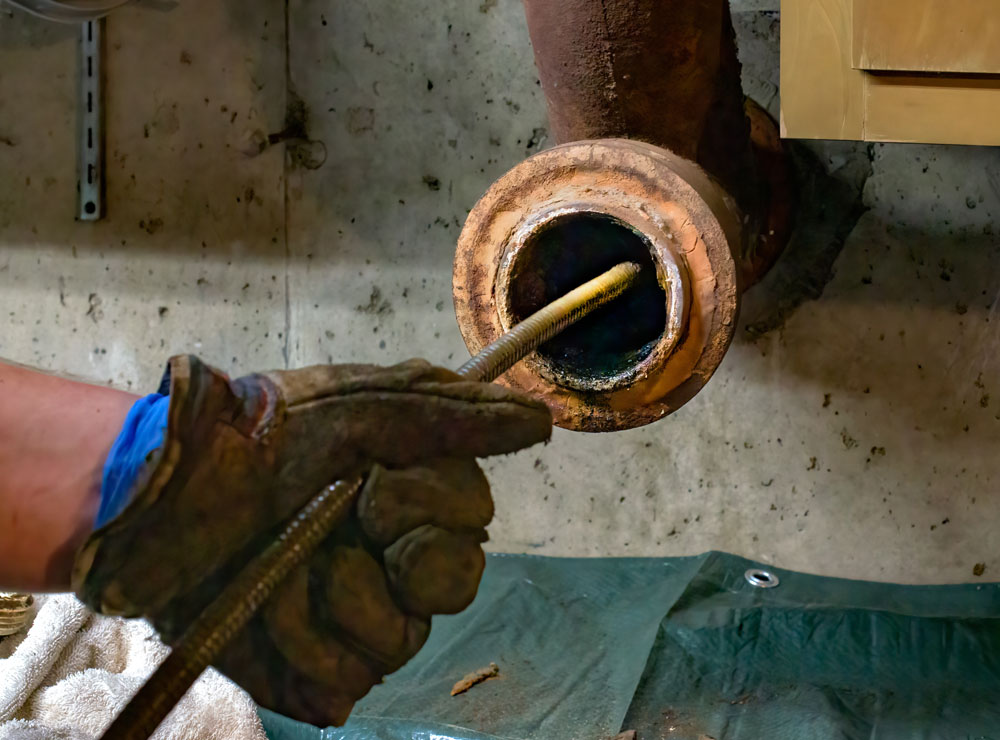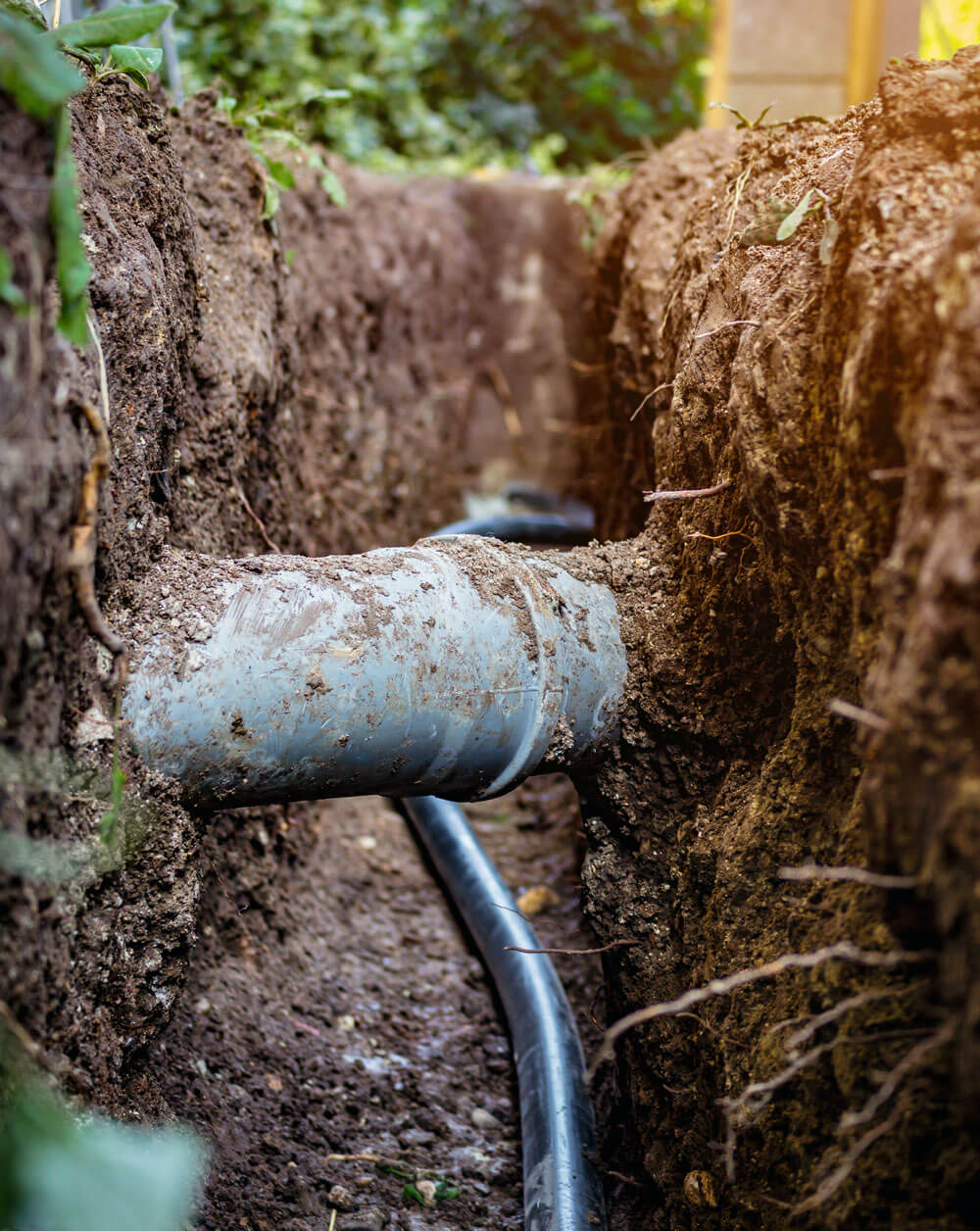 Could Earthquake Damage Be Causing Tree Roots To Penetrate My Pipework?
Intrusion may be the result of the earthquakes. Earthquake damage relating to drainage can take several years to appear. You can ask to reopen a claim to repair drainage damage caused by the 2010-2011 Canterbury earthquake sequence if you have previously had an EQCover claim or have had an EQCover claim transferred to you for a property you've purchased.
EQC may potentially reimburse the cost of the drainage assessment if the damage is found to be caused by earthquakes. Click here to read more about EQC drainage claims
The team at Aotea Plumbing and Drainage can carry out a drainage assessment and provide you with a report of the findings and solutions along with footage of the results to keep for your records, insurance company or EQC as required.
Aotea Plumbing and Drainage are available for all your drainage needs. Contact Jared on 027 673 7246 or (03) 354 4504 to talk about CCTV drain assessments and whether you qualify for EQC assistance with your drainage issues.
Other Services